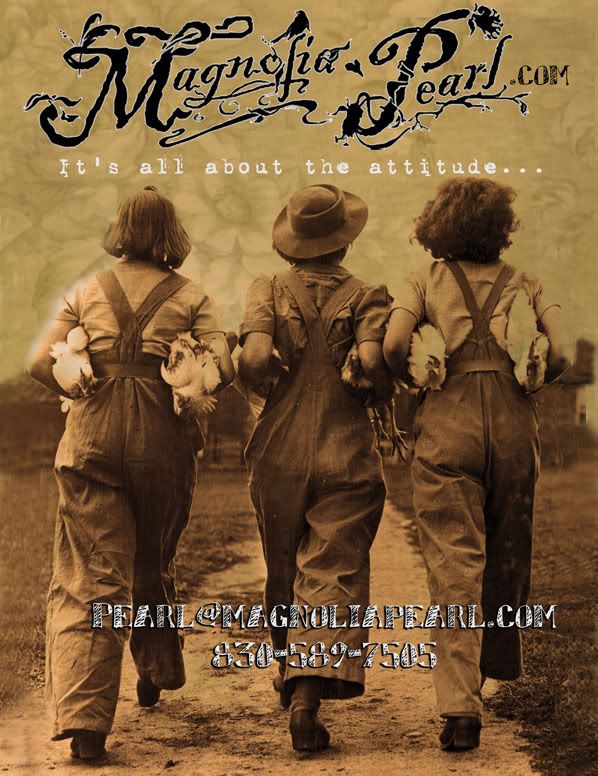 Then and now... Some things never change!
As the Magnolia Pearl crew and I are (already) creating for the Marburger Farm Show in September, I am reminded of how time flies! It seems the older I get, the faster it flies which motivates me to work harder at being the best I can be. I think the purpose of life is to help God make this beautiful world a better place for all who are here and, of course, to be happy. Sometimes happiness is a challenge, and then I make a gratitude list and realize, wow, I am so blessed and grateful. Most often times, we are so blessed that we easily forget all that we have to "sing" about from the roof-tops! Just go outside (right now) and shout "THANK YOU" to the Heavens!! Your neighbors will think you are crazy, but who cares?!!!!!
"I am a little pencil in the hand of a writing God who is sending a love letter to the world."